April 29, 2021
Tractor Custom Built for Henry Ford's Grandchildren Offered at Public Auction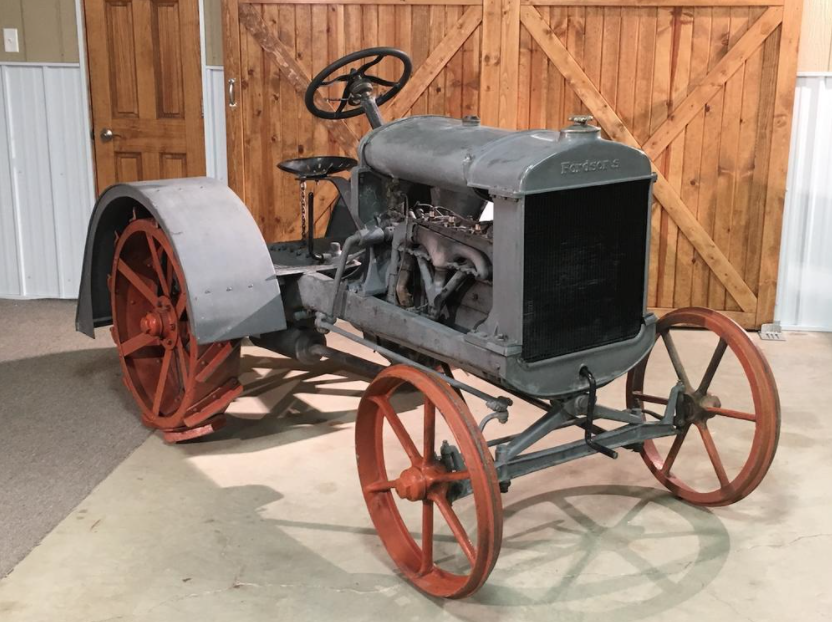 Hemmings Motor News
Much like his Model T automobile, Henry Ford's affordable tractors brought mechanization to the masses, and the Fordson Model F was perhaps the most common small-farm tractor of the early 1920s. To teach farming to his grandchildren, Ford requested 
a circa 1925 Model F in 5/8-scale
, and after its time at his Fair Lane estate hobby farm, this child-size tractor was donated to The Henry Ford. Sold to a collector in 1982, this unique bit of Ford history sold in Nokomis, Illinois, on April 13, 2019 as part of the Aumann Auctions Annual Pre '30 Auction.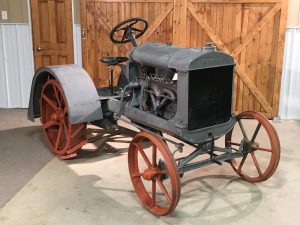 Ford's experiments with building an affordable farm tractor dated to 1907, when he demonstrated the "Automobile Plow" as a proof of concept. Busy with the production of Ford automobiles, it would be another nine years before Ford introduced a finalized tractor design, which entered production (built by Henry Ford & Son) in mid-1917. In early 1918, the "Fordson" name was trademarked, followed by the "Model F" designation in 1919.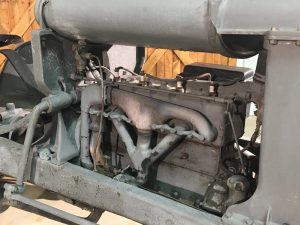 As with automobile production, Ford used an assembly line to quickly and efficiently assemble Fordson tractors, which he marketed to farmers for an affordable price of $750.
While not revolutionary in design (apart from the unit frame construction that used the engine block, oil pan, transmission, and rear axle as stressed members), Ford tractors were more affordable than most alternatives and already enjoyed an extensive network of dealers. Some parts were even shared with the Model T, making replacement components that much easier to source.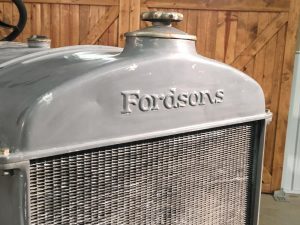 The Fordson tractors had detractors as well as fans. Early models suffered from overheating and reliability issues, and the Model F earned a reputation for tipping over backward — and crushing the operator — if a towed implement hit an obstruction. Rival brands and competing dealers attempted to exploit this, but Ford insisted his tractor was safe when operated as intended, and sales never suffered because of these allegations. In 1919, Ford expanded operations overseas, establishing a plant in Cork, Ireland, to meet global demand for his tractors.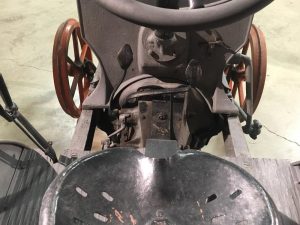 In 1921, Howard Simpson — a Ford engineer temporarily laid off due to a downturn in automobile sales — designed a set of flared fenders for the Model F rear wheels that would prevent the tractor from tipping over backward. Upon his return to the company, Simpson sold the design to Ford for his cost of development. Circa 1923, these fenders became standard equipment on Fordson tractors.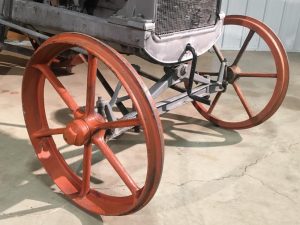 Not long after, Henry Ford asked Simpson to design and construct a miniature farm tractor, based upon the Model F but scaled down to fit an 8- to 10-year-old boy. Ford's four grandchildren — Henry II, Benson, Josephine, and William — spent ample time at Fair Lane, where Ford maintained a hobby farm. In 1925, Henry II would have been 8 years old, while Benson would have been seven, making them close to the right age for such a scaled-down tractor.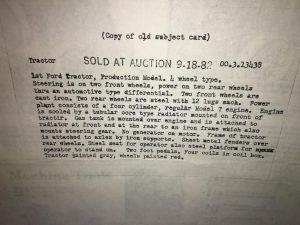 With safety in mind, Simpson (and fellow Ford engineer Gene Farkas, who was largely responsible for the design of early Ford tractors) equipped the scale Model F with his flared fenders, a child-size cast-iron seat, a governor on the carburetor and a latch that locked out the ignition, preventing unsupervised use.
Unlike the actual Model F tractor, the child-size version did not use unit construction, but instead was built atop a Model T frame and powered by a Model T four-cylinder engine. Later, a range of scaled-down farm implements (including a thresher and hay wagon) would also be constructed, and the models would occasionally be displayed at county and state fairs.
One interesting – and thus far, unexplained — deviation in the tractor is seen on the top of the radiator shell, where the aluminum is stamped with the plural "Fordsons" instead of the singular "Fordson." Could this have been an attempt to avoid market confusion with the actual brand, or perhaps a way to acknowledge all three of Edsel's sons? The real answer may be lost to history.
Following its time at Fair Lane, the tractor was donated to The Henry Ford in Dearborn, Michigan. In 1982, as part of a large de-accessioning, the museum sold the tractor at auction, complete with documentation on its provenance, to the father of the consignor. Today, it's said to remain in mostly original condition, a testament to its care (and indoor storage) over the past 90 years. Aumann Auctions has not provided a pre-auction estimate for this lot, but as of this writing the absentee bids have reached $5,000.
For results of the 2019 Pre-'30 Auction
CLICK HERE
.